We are proud to be a part of Matthew 25: MINISTRIES' disaster relief program to help victims of Hurricane Florence restore their homes. Hurricane Florence was one of the worst flooding events in East Coast history. The hurricane's path landed on North Carolina on September 14, bringing life-threatening storm surges, flooding, heavy rainfall and catastrophic freshwater flooding. Thousands of people evacuated their homes, and at least 37 lives lost and thousands lost their homes due to structural damage, water damage, and severe mold infestation.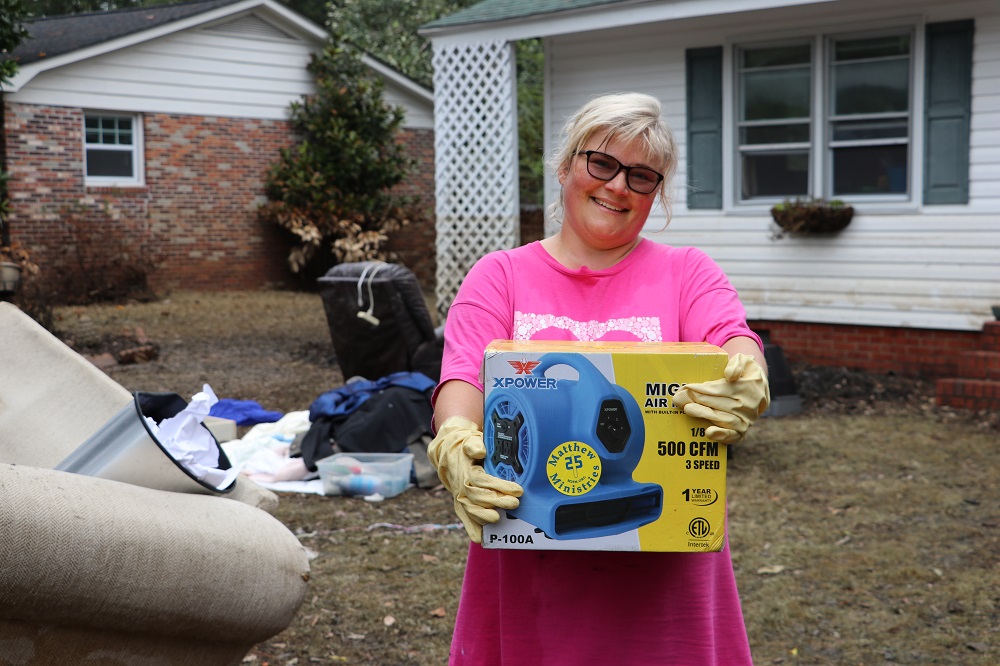 For the individuals returning to a home that has been damaged by a hurricane, the experience can be both emotional, devastating and physically harmful. Years of irreplaceable photos, and other belongings maybe permanently destroyed. Therefore, together with Matthew 25: MINISTRIES, XPOWER distributed our P-100A Air Movers to increase the impact we have on the disaster victim as well as providing additional resources for our community in rebuilding their homes.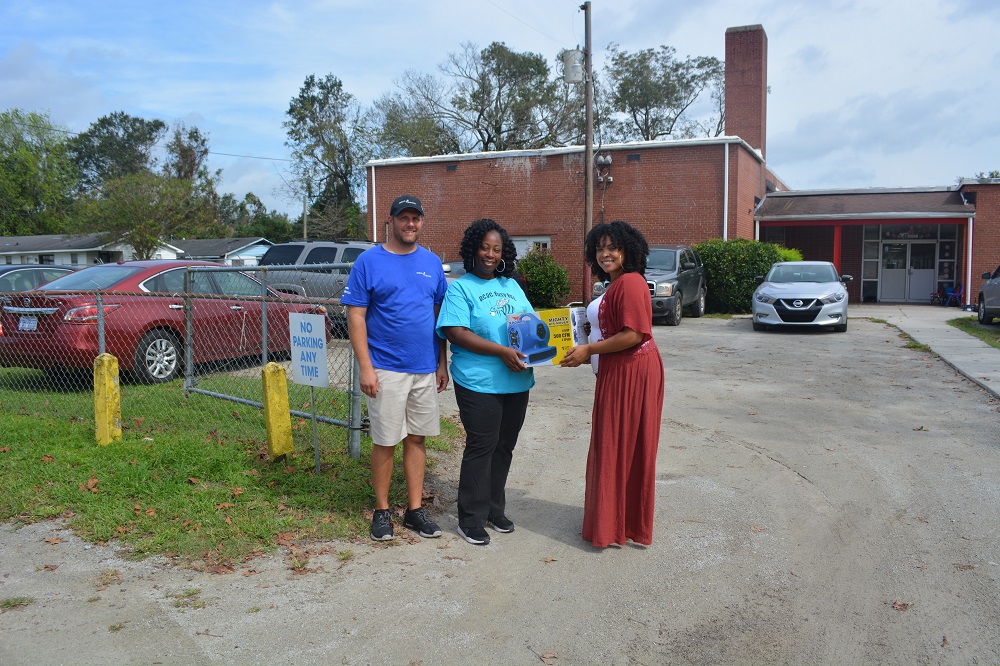 Organizations such as Matthew 25: Ministries pour thousands of dollars and hours of sweat equity here and shared resources among themselves with the ultimate goal of restoring the homes of those in need. Hurricane victims are actively seeking donations and volunteers. Here are a few organization helping the victims of Hurricane Florence and how you can contribute: Matthew 25: Ministries, American Red Cross, Habitat for Humanity:, National Voluntary Organization Active in Disaster, World Vision, GlobalGiving, and just to name a few.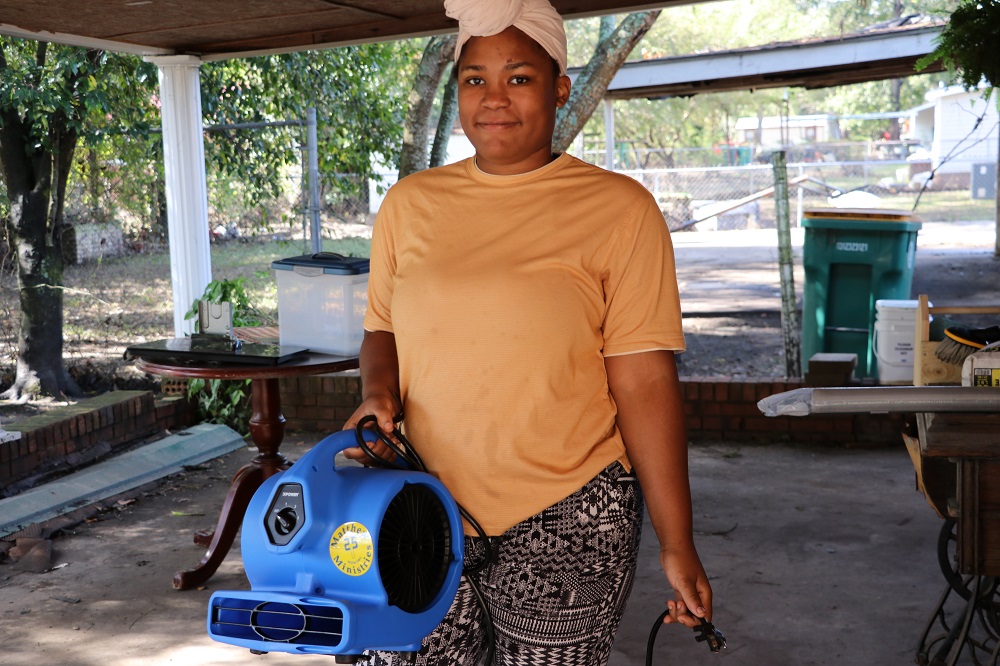 Who We are:
XPOWER specializes in water damaged restoration equipment with advanced and precision manufacturing technology. Our mission is to design and manufacture the best performing equipment such as Air Movers, LGR Dehumidifiers, and Air Scrubbers to help restore homes and business from water damaged disaster. For more information click here.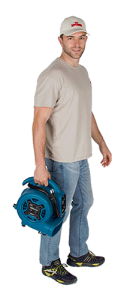 Most don't realize just how versatile a piece of equipment the air mover is.  It combines focused air movement and lower power draw, making it the perfect tool to use when one requires a precise stream of air that can be turned on and off instantly. Let's explore the many ways you can use this workhorse of home, business and industry.
Drying Carpets & Hard Floors
Air movers have been a mainstay in the carpet cleaning industry for years. Their ability to aim air across a large horizontal surface creates quicker dry times, enabling carpet cleaning professionals to get through scheduled jobs with greater efficiency.  Many air movers are daisy chainable, a feature that allows several to be wired together for even a quicker turnaround time.   In the janitorial, foodservice and hospitality industry, nothing gets the job done faster to ensure safer surfaces and maintain lower hotel room downtime.
Water Damage Mitigation
Restoration professionals have long used air movers to quickly dry water on flood / mold mitigation jobsites. XPOWER's powerful units with daisy chain capability and durable ABS housing perform year after year in situations requiring transportability, maneuverability and reliability.
Paint & Interior Construction Drying
For drying paint, drywall joint compound, spackle, and anything that needs drying on a home or business remodel, nothing beats the efficient drying capability of an air mover. With 4 drying angles ceiling (90°), wall (45°), kickstand (20°) or straight horizontal (0°), job time is cut significantly when using its powerful, focused stream of air. Gloss and semi-gloss paints which take longer to set dry in 1/2 the time; interior finishes requiring several coats become a no-brainer.
Ventilation
The compact footprint that characterizes many of XPOWER's air movers makes them easy to move in your home, shop or office when a fresh burst of air is needed. In a construction atmosphere where dry, well ventilated air is important, put your air mover to work to maintain job site air quality. The new XPOWER Scented Air Mover even adds fragrance, while freshening the air.
XPOWER Air Movers are ETL/CETL certified with dual thermal protection, making them safe for home or business. Stackable for transport and available in sizes from 1/8 HP to 1 HP, XPOWER's air mover line has  the power for the work that needs to be done.