THE XPOWER MISSION
Specializing in leading edge design and precision manufacturing of air movement technologies,
while supplying innovative real world solutions to the professional and consumer market.
All products are precision engineered and manufactured using XPOWER designed and fabricated injection molding and electric motors.
Sustainable large-scale manufacturing capacity that can meet global product demand, from single pallet to multiple containers.
Product development strategy focused on lightweight, quiet, and rugged products that do not sacrifice power, utility or durability.

Consistently on the leading edge of market-driven air moving technology.

Comprehensive support and repair facility, ensuring customer satisfaction and timely turnaround.

Highest quality and safety standards incorporated into lightweight, durable and efficient product design.

Fully integrated design assembly, from injection molding to electric motor.

Over 2 decades experience manufacturing state-of-the-art products for commercial and consumer use.

Welcomes global partnerships to drive innovation and successful business relationships.
Oct
29
Mon
ISSA/INTERCLEAN SHOW

@ Kay Bailey Hutchinson Convention Center
Oct 29 @ 10:00 am – Nov 1 @ 2:00 pm
XPOWER is proud to be an exhibitor at this year's ISSA/Interclean Show in Dallas, TX. We cordially invite you to drop by Booth #7224 to learn more on how a minimal investment into the XPOWER XTREMEDRY™ Concept generates revenue opportunities, all the while reducing & preventing maintenance expenditures due to mold-causing moisture.
The XPOWER XTREMEDRY™ Concept is built around the implementation of XPOWER Equipment in a multistep process that removes the remnants of clean water & moisture resulting from carpet cleaning and accidental or natural water damage. Much like the water damage restoration process, the XPOWER XTREMEDRY™ Condition strives to prevent mold outbreaks by creating a dry environment where relative humidity levels are reduced to 30% or lower. Doing so, will initiate the movement of moisture from deep porous material and sub-surfaces for proper removal. The multiple steps in achieving an XTREMEDRY™ Condition include: Dehumidification, Evaporation, and Purification.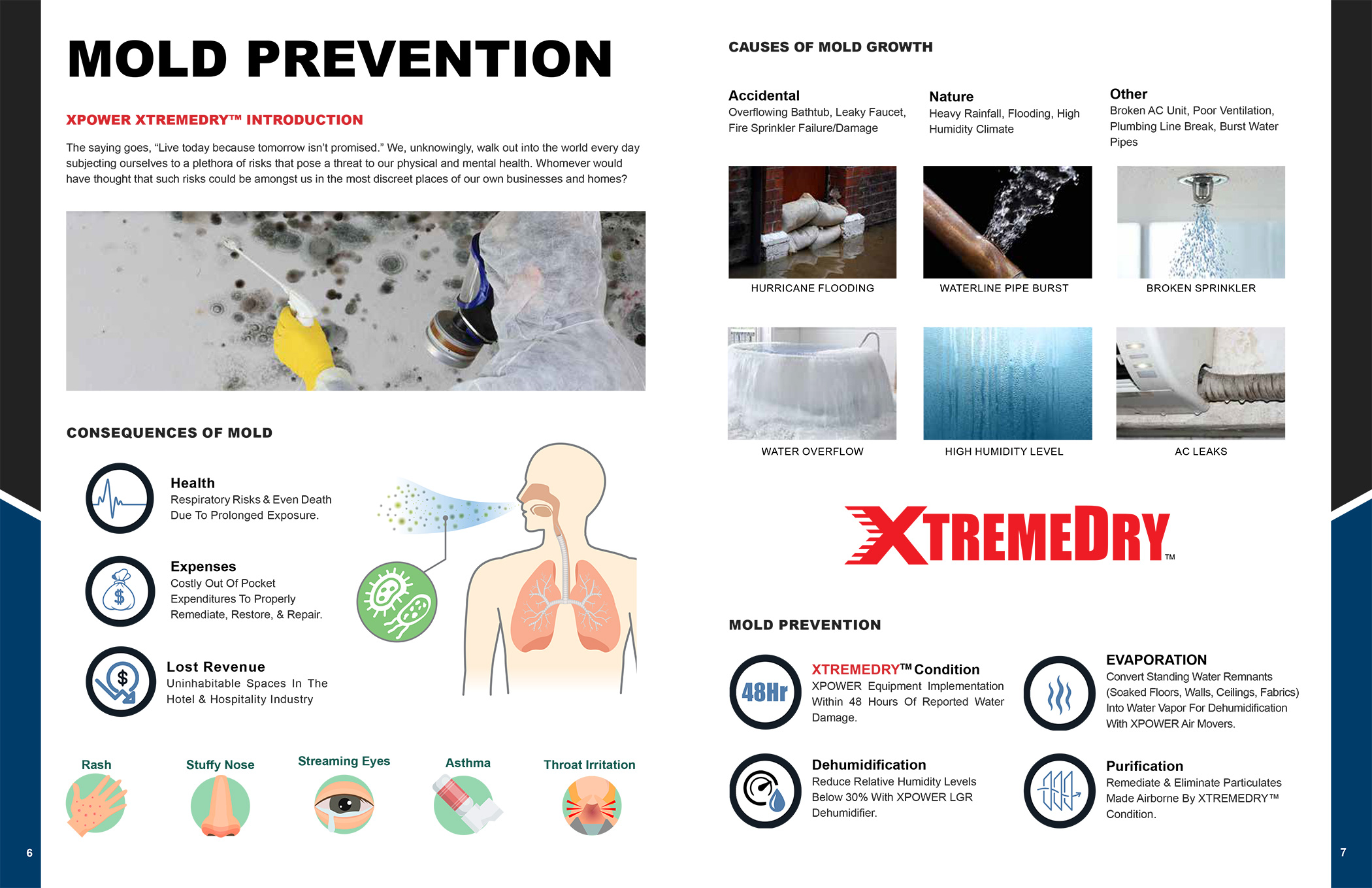 We are proud to be a part of Matthew 25: MINISTRIES' disaster relief program to help victims of Hurricane Florence restore their homes. Hurricane Florence was one of the worst flooding events in East Coast history. The hurricane's path landed on North Carolina on...
read more