THE XPOWER MISSION
Specializing in leading edge design and precision manufacturing of air movement technologies,
while supplying innovative real world solutions to the professional and consumer market.
All products are precision engineered and manufactured using XPOWER designed and fabricated injection molding and electric motors.
Sustainable large-scale manufacturing capacity that can meet global product demand, from single pallet to multiple containers.
Product development strategy focused on lightweight, quiet, and rugged products that do not sacrifice power, utility or durability.

Consistently on the leading edge of market-driven air moving technology.

Comprehensive support and repair facility, ensuring customer satisfaction and timely turnaround.

Highest quality and safety standards incorporated into lightweight, durable and efficient product design.

Fully integrated design assembly, from injection molding to electric motor.

Over 2 decades experience manufacturing state-of-the-art products for commercial and consumer use.

Welcomes global partnerships to drive innovation and successful business relationships.
Sep
27
Thu
Groom Expo 2018

@ The Hershey Lodge & Convention Center
Sep 27 @ 9:00 am – Sep 30 @ 5:00 pm
XPOWER is excited to return to the world's Largest Grooming Show! With 4,000+ attendees per year from across the US and overseas, the Groom Expo draws a variety of pet businesses including boarding, daycare, pet sitting, retail, veterinary services, training, spa services and breeding. Please stop by for a visit at Booth #30 to see the show promotions and product updates that will help your pet business, and find out why XPOWER can provide you with the most unique line of products designed to make every groomer's life easier.
Oct
29
Mon
ISSA/INTERCLEAN SHOW

@ Kay Bailey Hutchinson Convention Center
Oct 29 @ 10:00 am – Nov 1 @ 2:00 pm
XPOWER is proud to be an exhibitor at this year's ISSA/Interclean show in Dallas. We cordially invite you to drop by our booth #7224 and find out what XPOWER is providing for the professional community.
Dallas, TX, is the host city for the 2018 ISSA Show North America and ISSA Convention. Since 1997, the last time ISSA was in Dallas, the city has exploded with more than US$15 billion new development. New hotels, thriving entertainment districts, expanded exhibit space in new convention center halls, and two convenient airports make Dallas an ideal location for ISSA. In addition to the convenience and attractions, the city's "Culture of Clean" efforts dovetail with ISSA's brand promise to change the way the world views cleaning.
Reach thousands of new customers in the distribution and end-user segments and connect with thousands of qualified buyers who want to see what you have to offer. When you exhibit at the world's largest trade show for the cleaning and maintenance industry, you'll uncover new leads and make new sales. If you're serious about improving your sales, then this is the best investment you can make.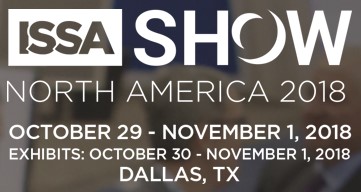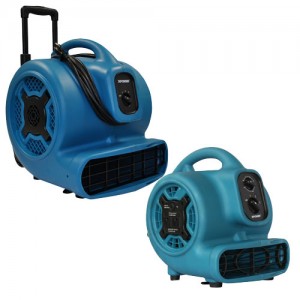 Most don't realize just how versatile a piece of equipment the air mover is. It combines focused air movement and lower power draw, making it the perfect tool to use when one requires a precise stream of air that can be turned on and off instantly. Let's explore the many ways you can use this workhorse of home, business and industry.
Drying Carpets & Hard Floors
Air movers have been a mainstay in the carpet cleaning industry for years. Their ability to aim air across a large horizontal surface creates quicker dry times, enabling carpet cleaning professionals to get through scheduled jobs with greater efficiency. Many air movers are daisy chainable, a feature that allows several to be wired together for even a quicker turnaround time.
read more